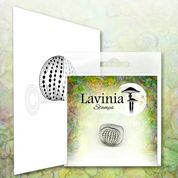 Lavinia Stamps is an established British company creating high-quality clear polymer stamps.

Artist and company founder Tracey Dutton has a fascination for fairies, fantasy, flora and fauna. She creates spiritually inspired, hand drawn images that enable you to push the boundaries of your imagination.
At Lavinia Stamps, we have passion and drive, taking craft to achievable artistic heights, whilst appealing to all crafting capabilities
Join us on an inspiration journey of belief and watch the magic unfold.
--
1 polymer stamp