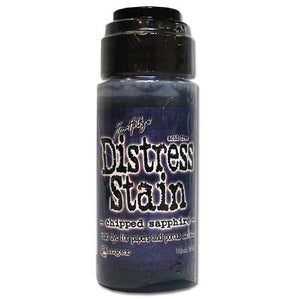 Use Ranger Tim Holtz Distress Stains for quick and easy ink coverage on papers and porous surfaces!
Includes a nylon dabber top.
--
This package contains one Ranger distress stain bottle filled with 1 fl.oz. of ink.
Color: Chipped Sapphire
Available in a variety of colors (each sold separately).
Acid free
Conforms to ASTM D-4236.
Made in USA.