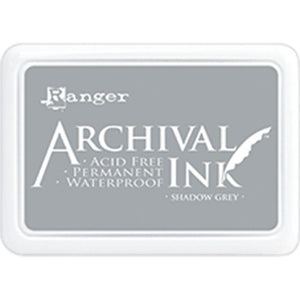 RESERVE YOURS TODAY - WE ARE SOLD OUT BE HAVE A RESTOCK DUE IN BEFORE THE END OF THE MONTH. 
Archival Inks™ provide lasting stamping results that are permanent on many surfaces. Get a crisp image that doesn't bleed over water-based inks, markers, acrylic paint, water colors, and more. Pads can be easily re-inked with the coordinating Archival Ink Re-Inker.
Ink pad measuring 2 x 3 inches.