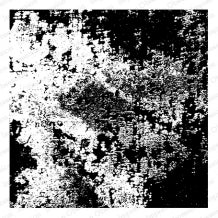 Just peel the protective backing off the cushion and stick to any acrylic block. Try our Mega Mount designed to make it easy to get a perfect impression every time.
Cling-backed red rubber stamps are designed to cover an entire card with one stamping. at 5.75" they can cover a card either vertically or horizontally.
This is a 5.75 x 5.75-inch CLING background stamp.